What is a Covenant Relationship?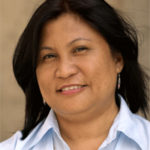 The General Board of Global Ministries of the United Methodist Church has missionaries all over the world!  It could be a bustling eastern European city, or grassy plains of central Africa, or the central American coastal plains, but Methodist missionaries are there. There are over 300 Global Ministry missionaries in 60 countries!
When a congregation enters into a Covenant Relationship in support of  a Missionary's journey, that church experiences God's call to mission. Everyone is a missionary, the only difference is that they are in the field. God has everyone participate.  In a Covenant Relationship a church pledges to support a missionary with just $5 a year from each church member. It all adds up to a dynamic relationship in which church members and missionaries pray for one another and communicate regularly. There is a real connection. The partnership goes beyond one church and one missionary. Each dollar given enables more missionaries to be in service around the world.  A Covenant Relationship ensures that Christian outreach through the United Methodist Church is experienced around the world. By doing so we love, empower, heal, and serve in Christ's name.
Meet our Missionary!
PUMC has a Covenant Relationship with a missionary, Helen De Leon Camarce,  in Cambodia.  Helen has been a missionary since 2000 but was called to serve in Cambodia in 2011 as treasurer to the Cambodia and Southeast Asia Missions. The latter covers Laos, Thailand, and Vietnam. Helen provides support services for the missionary community, local church partners, episcopal leaders, an expanding number of clergy and denominational interests.
Helen's Newsletters