At PUMC, our children and youth ministries focus on the belief that all children and youth can grow in their understanding of the Gospel and become better equipped for daily living as faithful Christian disciples.  Sunday School at PUMC is for Pre-K through 5th grade during the 10 a.m. Worship Service on Sunday.  There is also a Youth Meeting for 6th-12th grade from 9:50 am until the sermon begins! For more information, contact Christa Zaldivar at 917-386-8599.
Sunday School Staff & Education Team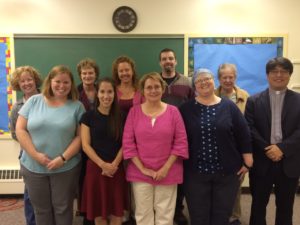 Jeanette Baker
Susan Thayer
Carolyn Brown
Chris Kingsbury
Mary Rogers
Christa Zaldivar
Alecia Bohan
Heidi Flower
Laura Taylor
Pastor Yountae Kim
(Not pictured: Eleanor Riker)
Recent Events
Kids Praise God
Sunday School Curriculum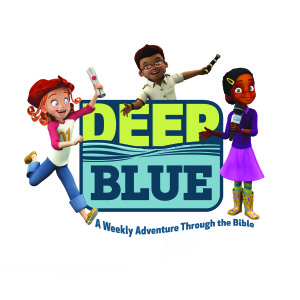 Click here to check out our Deep Blue Sunday School curriculum.
Click here to download the Deep Blue app.